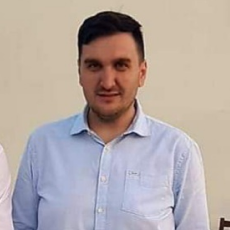 What do you do on a day to day basis?
Automation Engineer in Telecommunications
When did you join TBTT?
July 2021
Where have you volunteered in the past?
ASICS Iași, Avis Cimadolmo, VIP Venezia ODV
What roles did you play in TBTT?
Responsible for ball kids, ceremonies, management of volunteers
Engineer
During the Euro 2020 final tournament, I learned from several volunteers that they are part of TBTT. Because I thought that my experience and attitude could be helpful, I decided to contact Andrei and Diana to join the team.